Beaches Pet Boarding and Kennels - Latest News
TOWNSVILLE 400 - FAST APPROACHING
BOOK NOW!!!! - 9th July 2017
With the Townsville 400 just around the corner we encourage pet owners of Townsville to secure a booking for their pet as soon as possible!
For some pets, this event can be quite stressful, the noise alone can cause alot of anxiety and tension.
Here at Beaches Pet Resort, we want to prevent this! We urge the residents of Townsville to help minimise the stress of this weekend by making a reservation with us today!
We can ensure your pet is kept safe and worry free all weekend, and most of all make it a weekend they will never forget.
With complimentary cuddles and treats all day long, you can be rest assured your pet will never want to leave, but we will let your pets tail do the talking here!!
Call us today on 4778 6633 or make a booking online now!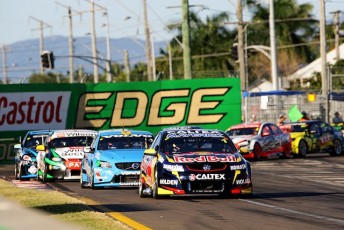 ---
Beaches pet boarding Townsville. Providing Catteries Townsville, Dog Kennels Townsville, Pet Boarding Townsville, Pet Sitting Townsville at Beaches Pet Boarding and Townsville Boarding Kennels. Find us on Google+
Website designed, hosted & maintained by Allcorp © 2015
Admin